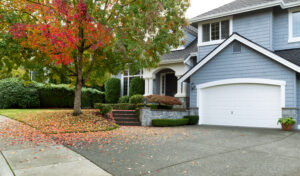 Summer is coming to a close, and that means autumn is right around the corner. While that doesn't necessarily mean cooler temperatures are in the forecast just yet, it does make most of us think about preparing our homes for the season ahead. While you're taking care of household chores such as cleaning gutters, mulching gardens, and closing the pool, you might want to take some time to consider your home's cooling and heating system as well.
How can you make sure your home's air conditioning system is ready for its seasonal rest while ensuring that your heating system is prepared to keep you and your family nice and toasty once the chilly temperatures arrive? In this article, we'll give you some helpful tips, and tell you how Trademasters can help. Keep reading to learn more!
Preparing Your Air Conditioning System
Chances are your AC system has worked hard to keep you cool and comfortable all summer long. When it's time to shut it down for the winter, there are a few easy tips you can follow to make sure it's working perfectly when you need it next summer.
Make sure your outdoor unit is debris-free. Take time to clear any vegetation and debris that may have collected around the outdoor portion of your air conditioning unit during the summer. Be sure to check the unit itself, as insects and rodents often like to make their homes in AC units.
Clean off the outside unit. After clearing the space around your unit, you'll want to make sure it's clean. First, shut off your AC system. Then, use a hose on a low-pressure setting to gently clean the housing, vents, and visible system components. Do not use high pressure, as this can bend coils and damage your system.
Cover your air conditioning unit. This will keep your unit from being exposed to the sometimes harsh elements that winter can bring. You can find AC covers in a variety of sizes at most home improvement stores. You can also use a waterproof tarp and bungee cord to cover your unit.
By following these easy steps, your AC system should be protected from any harsh weather conditions this winter, and with proper seasonal cooling maintenance, be ready to help keep you cool once summer returns.
Preparing Your Heating System
During this time, you'll want to make sure your heating system is ready for the cooler weather to come. Here are a few suggestions:
Check your filter. If you have a central heating system, it will most likely have a filter. Since your AC system uses the same filter, it's important to make sure to check it on a regular basis. If you haven't checked it in a while, now is the time, and if it's dirty, you'll want to replace it.
Make sure your heating system has space. A forced-air or boiler system is generally in the basement of your home, and in the summer months, it can be easy to forget about the work they need to do. As a result, household items and boxes might get stacked near the unit. You should move these away from your unit, allowing at least 30" of space on all sides.
Call for seasonal maintenance. One of the best ways you can prep your home heating system for the winter season is by getting it the seasonal heating maintenance it needs. Properly maintained heating systems tend to operate more effectively and efficiently, helping you stay more comfortable and save money on your utility bills.
Trademasters can help you get the seasonal maintenance you need.
At Trademasters, we provide complete heating services, no matter what type of heating system you own. We can help make sure your furnace, boiler, heat pump, or ductless heating system is in tip-top shape and ready to keep you and your family warm and comfortable once the cooler weather returns. Simply call us at 800-644-6400 or contact us online, and we will be more than happy to schedule your fall maintenance appointment with you.